Best Sites With 300 Shields Extreme 2023 - Where To Play 300 Shields Extreme Slot
Compare 300 Shields Extreme RTP With Other Games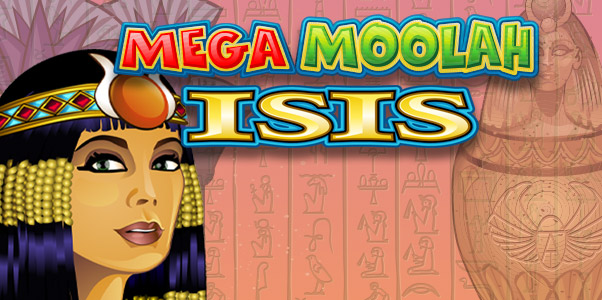 88%
Mega Moolah Isis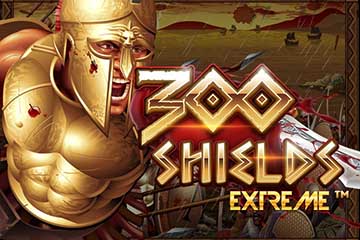 95.299%
300 Shields Extreme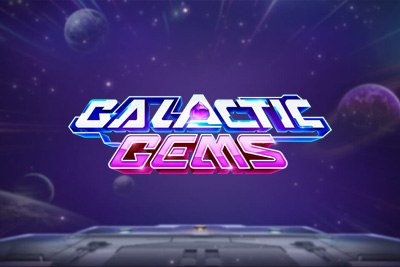 98.13%
Galactic Gems
300 Shields Extreme Player Reviews
300 Shields Extreme Slot Ratings
300 Shields Extreme Slot Review (updated December, 2023)
NextGen is the software developer behind the incredible 300 Shields Extreme Slot game. The title offers an impressive bonus round where players can enjoy wins multiplied by up to 300x, and for non-UK players, there's also the feature buy button, which costs 100x the stake.
Pros and Cons
+ Based on the popular Spartan theme
+ Good bet ranges
+ up to 300x multipliers in the bonus round
- Lower than average RTP
- Average gameplay, free spins aside
Slot Theme
The game is based on the legendary Spartan soldiers. During the Thermopylae battle, 300 Spartan soldiers proved to be powerful by holding off over 100,000 soldiers from Persia. The battle has held its ground for many years, and pop culture has represented it multiple times, the most popular that springs to mind is the 2006 blockbuster film 300.
This remarkable slot is recommended for displaying events during the Spartan era. The base game happens in a very peaceful field, but the free spins take you right into the heart of the battle with plenty of action up for grabs. You'll catch pools of blood raining down the reels at certain points, so the theme and graphics are detailed and high-quality.
300 Shields Extreme Slots Graphics
The exceptional graphics and theme in the 300 Shields Extreme Slot make gamblers keep coming back for more. NextGen has put their minds and resources into creating a perfect slot that resonates well with punters.
The developers have paid attention to detail, creating a more cinematic feeling, visuals and audio. The game unfolds to rolling fields and the Parthenon off in the distance. All are washed in a golden light, and when players tap the main gate, the scene forms the backdrop with swaying rushes that blow swiftly in the breeze.
In the beginning, the graphics are calm, and the surrounding environment stays steady, creating a soothing atmosphere. However, the free spins round contrasts this as you'll find yourself in the heat of battle, fighting for your wins.
The ingenious animations in 300 Shields Extreme Sot add to the experience, and the reels turn to black and white when a win arrives, with only the winning symbols remaining in colour. The game is lovely to look at, and the high-quality graphics make it appealing to punters ready to go into battle to get big wins.
Audio
The soundtrack is atmospheric and adds more to the reel-spinning adventure with intense Spartan battle sounds and the clanging of weapons in combat echoing during the gaming session.
The sound of coins piling up rings out whenever players land a win, adding a bit of Vegas-style magic. Those who prefer to play while the sound effects are off can mute the sound, but we recommend leaving them on to experience the game as it was created.
How to Play 300 Shields Extreme Slot
NextGen's 300 Shields Extreme Slot features 25 paylines. Players wager between £0.25 and £12.50 per spin, making the game ideal for punters with small and modest budgets. To make winning bet lines, all you need to do is spin the reels and wait to see if three or more matching symbols fall on one of the 25 lines. The 300 Shields Extreme Slot RTP is 95.29%, slightly under the market average. This is a high volatility slot game.
Game Symbols
The characters on the reels are attractively created, and the traditional playing card icons are themed around royals. These are the lower-paying characters. The highest value icons of the blade and sheath, Spartan ship, bowman aiming, and arrows. There's also a Spartan warrior wild and scatter shield.
How to Win 300 Shields Extreme Slot
The shield scatter is the most significant symbol. The characters give entry to free spins bonus and give players a prize worth 100x their wager whenever five symbols appear across the reels.
300 Shields Extreme Free Spins and Bonuses
Any symbol involving a wild warrior multiplies the winnings by 2x during the free spins bonus. As players collect shields in the bonus round, they can claim additional free spins and multipliers.
2+ shields = five more free spins with a 5x multiplier
6+ shields = five free spins and a 25x multiplier
12+ shields = another five free spins and a significant 300x multiplier.
Non-UK players can use the feature buy button to buy shields if they don't want to wait to earn free spins by landing them naturally on the reels.
300 Shields Extreme Slots Strategy and Tips
Players who wish to maximise their winning potential when playing 300 Shields Extreme online slot or any other online slot should read this article to the last character to get great tips.
It is vital to consider that slots are games of chance, and Random Number Generators create the outcomes. The Random Number Generators are tasked to ensure that payouts cannot be predicted and that the results cannot be rigged.
There is no pattern to wins in online slots and no hot and cold runs. Every spin is individual and random. Hence, players have to use intelligent techniques to maximise their winnings when playing online slots, like always betting the max number of betlines if they are not fixed, as this increases your chances to win with spin.
Players can kick off their gambling experience by playing free online slots in demo mode and then swap to real money when familiar with a game. Free play helps players acquire skills needed to play in real money spins.
Players should always play free games with the same stakes they would bet if playing for real money to get a realistic experience of how the game pays and plays. You should also set a budget. Creating a budget and sticking to it means players won't chase loses or wins and stop playing when the budget is up.
300 Shields Extreme Demo Play
Gamblers can play a free demo version of the 300 Shields Extreme Slot right here, head back up to the top of the page and click the 300 Shields Extreme Slot free play game. There's no need to deposit or pay. There are 1000 free-play credits that players can spend at their pleasure. The free credits help players decide whether a game is worth their time.
Go Mobile
300 Shields Extreme Slot machine by NextGen runs seamlessly on mobile devices and PCs. The game providers have made it easy for players to adjust game settings to suit their gaming tastes. In addition, gamblers can use the setting menu to select where the buttons are located, making them comfortable during a gaming session.
Summary – 300 Shields Extreme Slot Review
300 Shields Slot is a game that knows how to keep gamblers entertained. The game has plenty of chances, including free spins, that help gamblers win big, but the most incredible feature is the huge multipliers available in the bonus round! This slot makes for an epic play. Load it up and see what you think first-hand with the 300 Shields Extreme Slot demo above or if you want to play for real money, pick a casino and claim a welcome bonus.
300 Shields Extreme FAQ
What is the RTP of 300 Shields Extreme?
The RTP of 300 Shields Extreme is 95.299%.
Can I play 300 Shields Extreme Slot free?
Play 300 Shields Slot free at the start of this review. There's no need to deposit or pay, and you'll get 1,000 demo credits on us (no real money prizes are available).
Does the 300 Shields Slot have free spins?
The online slot offers a free bonus that players trigger using the feature buy bet or grabbing three scatters on the reels.
Can gamblers win real money playing 300 Shields Extreme slots?
Yes. You can win real money when you play at a real money casino. See our top recommendation for NextGen Casinos at the top of this game review.
How volatile is the 300 Shields Extreme Slot?
The game is deemed volatile, meaning that it's a game with high risks. However, the risk equals the reward as large payouts come on the way whenever punters get lucky.
What is the 300 Shields Slot max win?
The maximum payout in 300 Shields Slot stands at 300,000 coins.
How often does 300 Shields Extreme Slot payout?
The RTP shows that for every £100 spent, £95.2999 is returned on average. This does not describe how much you will win, as every spin is random, but it indicates on the whole how the game pays out. As it is a volatile game, there may be long dry spells with the potential for significant wins.
How does the bonus work in 300 Shields Extreme slots?
Players get free spins by acquiring at least three of the shield scatter symbols located anywhere on the reels at once. The action triggers five free spins, and during the round, if a wild is used, all wins are x2. When players get two more scatters during the five free spins, they are taken to level two, where they get another five free spins, and 5x wild multipliers are provided. If gamblers get eight to twelve scatters during the round, they secure level position three, where a 25x multiplier and 25 free spins await them. If players make it to level four, a 300x multiplier is awarded, and players can win up to 17,700x their bet if they get five wilds on a payline.
How does the Buy Pass offer work in 300 Shields Extreme online slots?
The feature buy element only works in non-jurisdictions. It allows you to bet more to increase your chances of triggering the free spins round; essentially, you're buying entrance to the highest prizes.
What is the betting amount in 300 Shields Extreme online slots?
Gamblers can bet with as little as £0.25 coins to an attractive £12.50 coins per spin.
Is 300 Shields Extreme slots mobile compatible?
Yes. The slot is compatible with mobile phones and PCs. The game was designed to run seamlessly on any device without downloading.