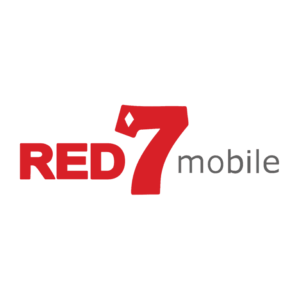 Red7 Slot Machines 2023 - Free Casino Games Online
Red7 is a globally renowned online gambling software developer who has developed content for some of the most prominent operators in the UK and the larger Europe. Unlike other platforms, the provider offers a lot more than just the normal slots despite having a smaller collection in their catalogue. Red7 covers a more extensive scope in the gaming industry by providing scratch cards and table games and a whole spectrum of gaming services to their clients. The online casino software developer also offers key input in creating online sportsbooks apps too.
Red7 is the most popular among a wide range of gaming stakeholders for engineering modern innovative products based on smooth and entertaining gameplay elements alongside iconic themes that result in memorable Red7 slots that are likeable by an array of players. Red7 credits itself for having an experienced and dedicated design team with the unique ability to personalise products for any site that comes their way. The online casino software developer solely focuses on the games they produce and their B2B service operations. This makes them stand out from any other platform offering the same services.
Betting on Red: Company History
Red7 was established in 2011 in Bristol, the UK, as a privately-owned company. Since then, the company has established a good working relationship with numerous partners in the gaming industry in different ways while offering a wide variety of products across the global iGaming industry.
One of the company's most common iGaming services is converting land-based casino or Flash games into HTML5, ready for the modern era of mobile gaming. The conversions are critical in the online gaming industry present day as there is decreasing support for Flash while at the same time the HTML5 platform continues to be more flexible. This has enabled various operators to offer games on both desktop and mobile platforms simultaneously. The online software developer has also made great efforts in integrating apps and Red7 slots with a couple of third-party platforms in the past.
Red7 also focuses on yet another exciting area, the development and creation of sports apps for numerous online bookmakers in the iGaming industry. These include prediction games, messenger apps and live scoreboards that allow players to know the ongoings of a match or game in real-time. Its new creations are so unique that they have even won accolades from eGaming Review a couple of years ago.
The fact is, the modernised solutions have led to the company developing some of the strongest relationships in the online gaming world. Some of the most prominent brands that Red7 works with include Betfair, Bwin.Party and William Hill.
Its popularity has also enabled it to put Red7 slots games on successful online global platforms like Quickfire and OpenBet. While the company has a small range compared to its competitors, this should not discourage you from betting on Red7, as the games collection is sure to surprise and impress you.
Red7 Slots
The Red7 gaming portfolio starts with a detailed collection of online slot machines that boast many themes. The company has surpassed numerous competitors, and you probably haven't seen such creative themes elsewhere. This comes together to create an incredibly unique games portfolio. You can be assured that all these five reels of action slot machines strive to offer the smoothest and most entertaining gameplay that promises to always keep things as entertaining as they can be.
For example, the Dragon vs Unicorn slot machine picks two of the most memorable and popular fantasy characters that exist and pits them against each other in a battle of cartoons, making it a more Saturday morning pick cartoon than the epic and renowned Lord of the Rings.
At the same time, Dinoworld tones down by taking their players to a whimsical and much less adventurous journey of the popular Jurassic World. Red7 also has a couple of branded movie-themed games in their extensive collection, including the Gremlins slot machine.
The studio's top title is arguably Jelly Bear Athletics. This pure sports-themed slot machine picks the unique gummi bears sugary snack and puts them in a wide range of Olympic sporting events though they aren't well integrated into their jellied physiques. These, alongside numerous titles, ensure entertainment, personal engagement, pure fun, and guaranteed replay value even though only a handful of Red7 slots are available.
All Red7 slots come equipped with numerous features, including free games, wild symbols, scatters and more. Before playing any casino slot, ensure you read the slot paytable to learn how to play and win.
Red7 Table Games
The Red7 table games collection comprises only five games, most of them featuring Macau branding. However, the Asian theme also supersedes the artwork as the game portfolio is easily the same as what you would see in a real Chinese gambling hub. For example, both Sic Bo and Baccarat are offered in the game selection. There are other two globally well-known titles: The Classic Big Wheel and the European Roulette.
Colours Triple Wheel is one of the most interesting titles in this collection. It is way similar to a three-wheel roulette game, the only difference being that instead of having numbers on the wheel, it now has colours. This enables players to make a wide range of colour-based bets like multiple colours will appear in the upcoming spin, or a certain colour will appear on one wheel.
Instant Win Games
Red7 has also gained credit for creating a couple of instant win games and scratch cards that are all included in their game's library. Four unique scratch card titles have the normal gameplay features where players win prizes by revealing nine segments of a 3x3 grid ticket if they find three of one symbol. Interestingly hitting four of a kind also results in bigger rewards, unlike traditionally, where extra rewards are found from finding more valuable icons. A Keno offer allows players to take up to 15 spots with bonus features that result in additional lucrative rewards.
The Bottom Line: Go Ahead and Paint the Town Red!
Red7 is generally a small privately-owned company, but it has made a huge visible impact on the UK iGaming market. Their diversity has allowed them to get Red7 slots out in the market on a wide range of gambling platforms and made them a valuable partner for some of the most prominent iGaming developers and operators in the industry.
There is unarguably no limit to what the design and programming team can do, from creating online sportsbooks apps to porting games over to the HTML5 format. However, while Red7 is more familiar to the online gaming industry insiders than players, you should check out their slot machines, which are some of the best and most unique slot titles we've seen.
Play Red7 slot games in their catalogue, with us for free in demo mode or at some of the biggest online casinos in the gaming business - just click the Red7 Casinos tab at the start of this page to see your best options. As Red7 is a smaller developer, their games tend to be listed alongside multiple software developers at online casinos, making for a great gaming experience.