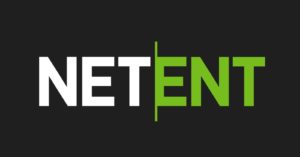 Mejores casinos de NetEnt
We decided to create a quick NetEnt guide on how to play their slot games online. The reason for this is obvious: they have created some of the most popular online casino slots in the UK and rest of Europe. Most of those are also leading mobile casino charts.
NetEnt slot games are exciting multiline slot games with a variety of features. Any games developed by this stock listed company show their logo on the loading screen, for example, Starburst and Spinata Grande. We hope you will learn playing NetEnt casino slot machines with us at SirSlot in some minutes!
Like most of the slot games on online casino sites, NetEnt slots are available to try in Demo mode. We recommend trying their casino games in Demo to get familiar with the features and winning combinations before wagering real money.
Demo mode plays with the same game-play features and payouts as the real-money versions of the slot machine games. We are working on offering you all NetEnt slot games live and free on our site. In some weeks after this guide is live, we will add this feature to SirSlot.
Play NetEnt Slots
Time to start with our guide or How to Play NetEnt Slots. We prepared a Table of Content for you so that you can easily find the area that is of interest and save your time. We also would like to recommend you to open one of NetEnt slot games while you are reading our guide.
This will help you a lot with understanding all the concepts and features that these great casino games are offering you. There is a lot of educational information within every online slot game. Click on ? in order to read detailed information – a guide that NetEnt themselves have written about the game you are playing.
How to Play NetEnt Slots: Table of Content
Coins
Paylines
Levels
Bet per spin
Max Bet
Autoplay
NetEnt Guide: Coins
Let's start our guide with Coins on NetEnt slot games. The game will display your balance, bet and wins in the form of coins. The number of coins depends on the coin value that you select in the game, and on what is in your balance, and will show you how many coins you have available to spin on the games.
Changing the coin value does not change the money available in your gaming balance, which will still show for you in the top left of your screen when you are playing the game.
For example, if your online casino balance is £10.00, and you select your NetEnt slot games coin value as "0.01", then your coin balance in the game will show as "1000". If you increase your coin value to "0.02", the number of coins you have will be "500".
The coin value you select will change how much you are spending per coin you bet. For example, if your coin value is 0.01, the number of lines you are betting on is 10, you will be betting 10 coins per spin at 0.01 per coin, making it 10p per spin.
This also means that your wins will be displayed in coins on the main game screen, rather than in their cash value. For example, if you see a win of "500", this means you have won 500 coins, not £500.00. A win of 500 coins with the coin value of 0.01 would be a £5.00 win. You will see the total cash value of the win at the bottom of the page, and in the balance in the top left hand corner.
NetEnt Paylines
Next step in our NetEnt guide is teaching you about paylines. Some slot games from our favorite slots supplier have a fixed number of lines, whereas as others, like Starburst, let you select how many lines you are betting on. The more lines you bet on, the more coins you use and the higher your bet. However, as each line is one chance to win, you will also have more chances to win from each spin!
NetEnt slot games levels
Our NetEnt guide wouldn't be complete without information on slot games levels. This feature is one of those that are considered as most difficult to understand among new slots players. The Level allows you to increase how much you are betting per each spin you make on NetEnt slots.
There are ten levels in total – from 1 to 10. They act as a Bet and Paytable multiplier.
If your coin value is 0.01, the number of lines is 10 and the level is 1, you will be betting 10 coins per spin at 0.01 per coin, making it 10p a spin. By increasing the level to 2, your multiply your bet so it is 20 coins per spin at 0.01 per coin, making it a 20p spin.
In the paytable, increasing the level to 2 will double the coins you get per winning combination. For example, if you have a win of 3 symbols that is worth 5 coins at level 1, this would be a win of 10 coins at level 2. It is actually much better to test the NetEnt slot games in Demo-mode than reading our guide. We recommend you testing one of plenty NetEnt casino sites available online and on mobile right now, if you are still reading this.
Betting per spin
The number of coins you bet per spin will depend on the number of Lines and your Level. For example, betting at level 2 over 10 lines will be 20 coins per spin.
The monetary value of your wager will show below the spin button on the game, and will be based on your coin value and the number of coins per spin. You can also calculate your bet per line on a NetEnt slot game like so:
Coin Value x Number of Coins = Total Bet or Coin Value x (Number of Lines x Level) = Total Bet
Therefore, by using the maximum coin value of 20p over 10 lines on level 2, your wager would be as follows:
0.20 (Coin Value) x 20 (Number of Coins) = £4.00 a spin or 0.20 (Coin Value) x 10 (Number of lines) x 2 (Level) = £4.00 a spin
Max Bet in NetEnt Slot Games
Pressing Max Bet will mean you bet across the maximum available lines, at the maximum level. It does not alter your coin value.
If you press Max Bet on NetEnt Starburst slot, you will be playing slots for 100 coins per spin. At a coin value of 0.01, this will be £1.00 per spin.
NetEnt Slot Games Autoplay
We finish our NetEnt guide by providing you with the information on how to play automatically – using Autoplay feature available in all Slot games from the supplier of casino games in question.
You can set the NetEnt slot games to make a certain number of spins by clicking Autoplay. This will let you select the game to automatically spin for you until the number of spins you selected has passed, or until you press STOP. Autoplay will stop automatically if you do not have enough funds in your balance to make a spin on the NetEnt slot you are playing.